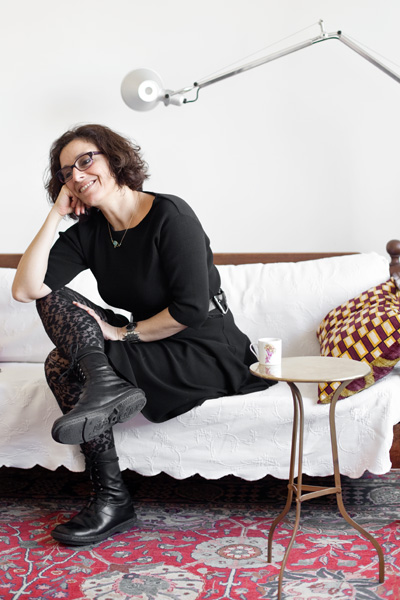 About Nada Zeineh
Architect by training, Nada Zeineh signs several projects in Lebanon among which the Soap Museum in Saida and the Museum of the American University of Beirut.
In parallel, since 1987, she designs and executes jewelry in various materials like terracotta gilded with gold leaf, or threads and plates of brass weaved, twisted, hammered and dipped in gold
In 2004 she opens her showroom, creates her label Nounzein and dedicates herself exclusively to jewelry and to small sculptures like mobiles, stabiles or small flower tables.
For her, every piece is a project in itself, a project born from a dream, a souvenir, a « collective memory ».
Her work is inspired by abstract geometric forms inherent to her training as architect, and by the culture of the Middle East. The Greco-roman or the Islamic civilizations, as well as the fauna , the flora or the ethnic jewelry of the region are the different elements of this memory that she reinterprets in order to create simple, light, playful and timeless pieces.